Elementary School Program
Watershed Education and Salmon Life Cycle
We visit grade 3 classrooms each year to deliver a two-part, interactive presentation about watershed education and the life cycle of salmon. This program reaches almost 500 students each year at schools throughout Greater Victoria
At the watershed presentation, students engage with an interactive model, learning about the water cycle and gaining an understanding of pollution distribution and prevention. We use seven different models of Greater Victoria watersheds.
The salmon life-cycle presentation teaches students about the life stages of Pacific salmon, from egg to spawning adult. After the presentation, students participate in a fun-and-fast game of tag that demonstrates key concepts of the life cycle of salmon and predator-prey relationships.
We also introduce students to riparian zone restoration, stream-side planting, and raising and releasing salmon fry.
We have opportunities for skilled volunteers to help build and maintain watershed models. Please contact us if you're interested.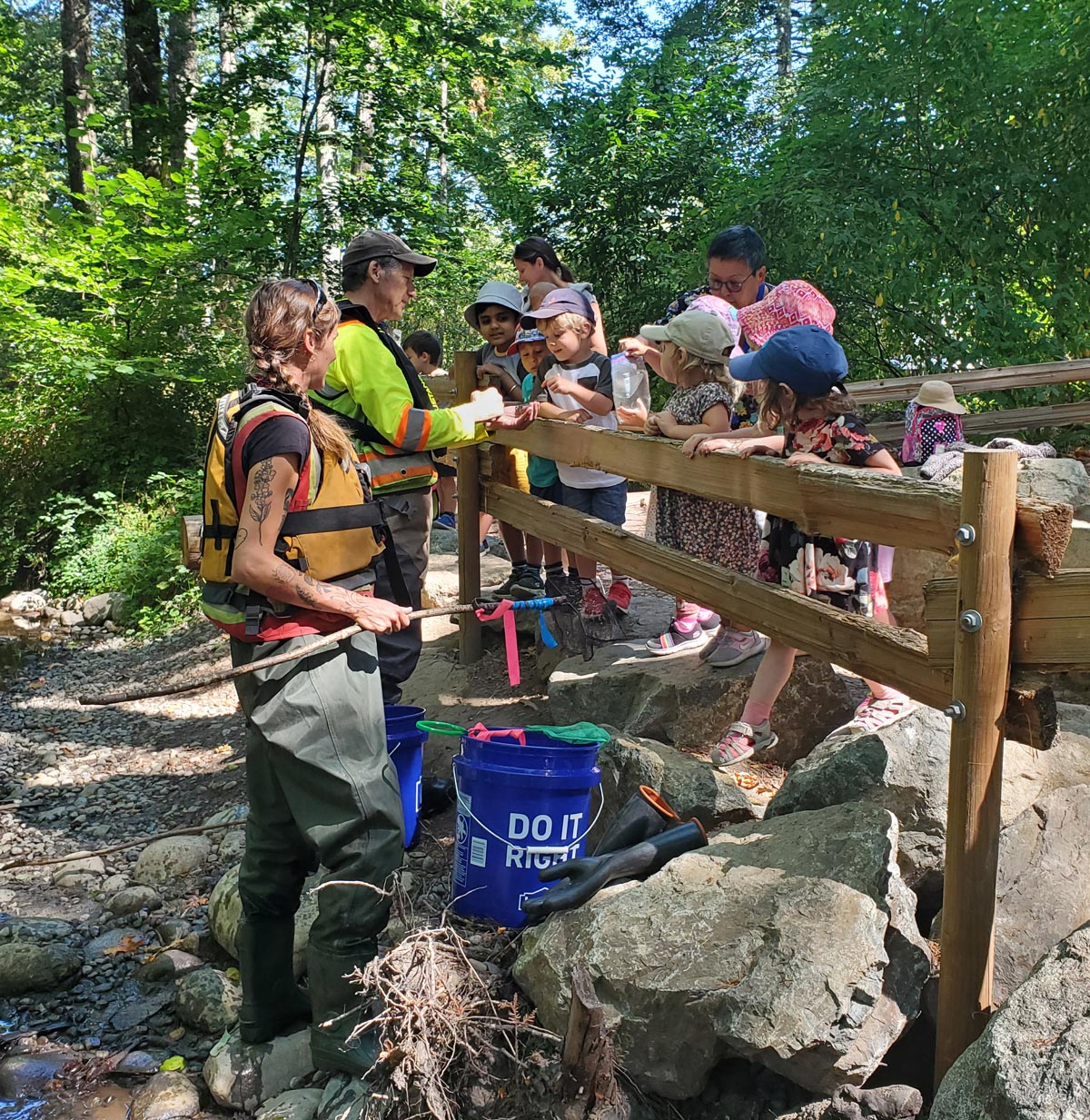 This program reaches almost 500 students each year.