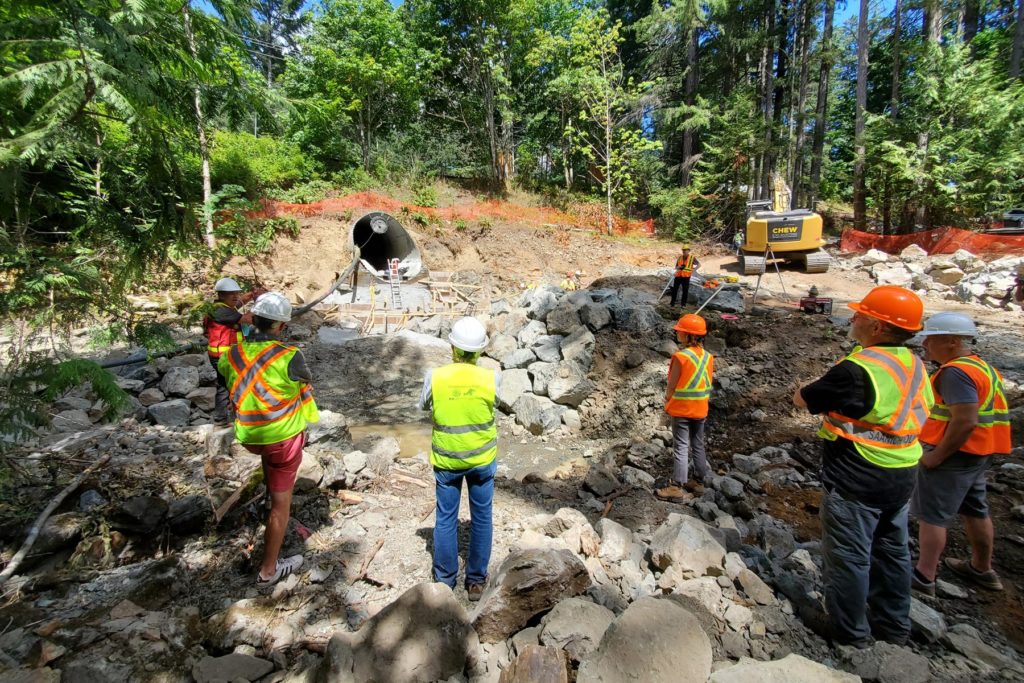 Working on the Millstream Creek Fishway Project allowed Farmer Construction to further our understanding of how to use urban building knowledge to create salmon enhancement habitat.
Read More

→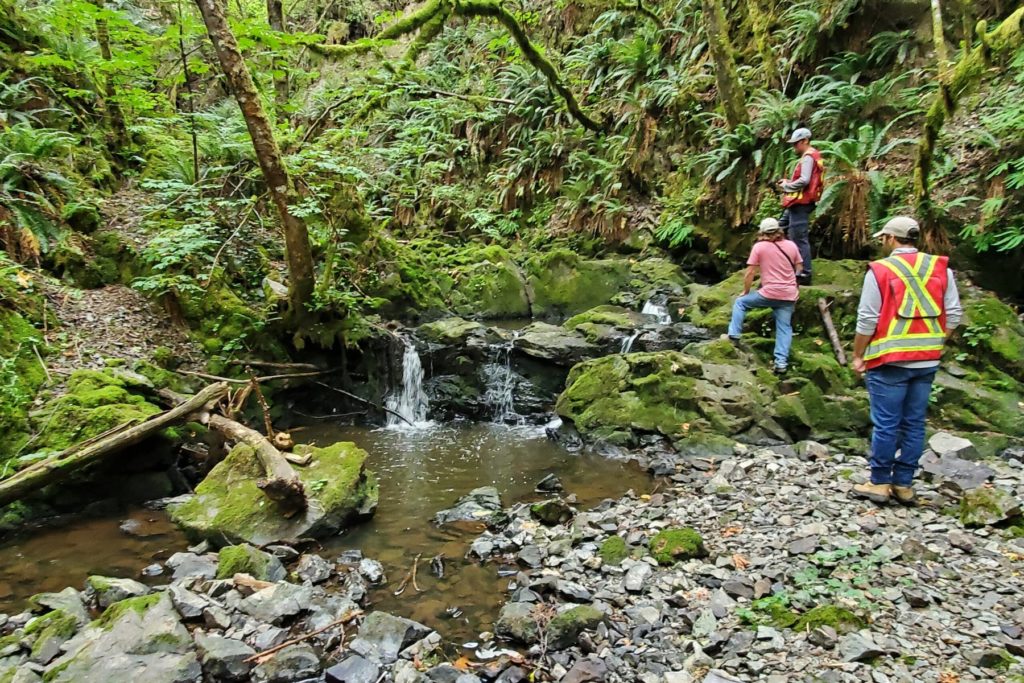 In spite of COVID-19 we've managed to begin beach cleanups, plan fall school programs, reinstated our volunteer water quality sampling, and are ramping up forage fish beach surveys
Read More

→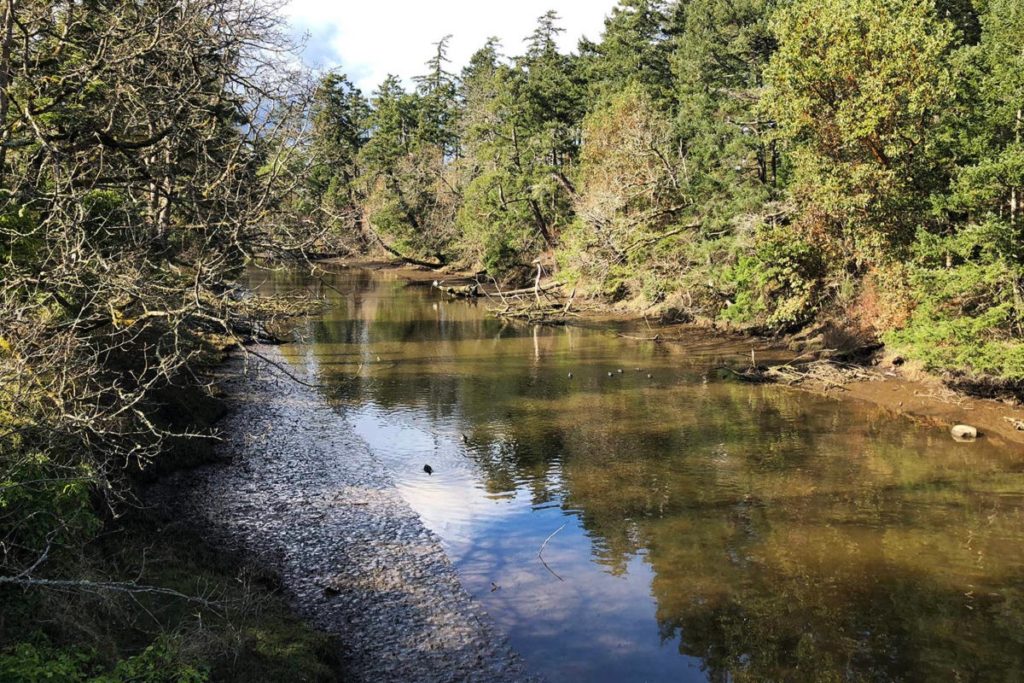 Over sixty metric tons of rock and spawning gravel have been added to the Swan Creek since 2014. This is about the weight of a space shuttle!
Read More

→