We plan and manage a broad range of restoration projects aimed at reversing a long history of damage and neglect of aquatic habitats in Greater Victoria Watersheds.
Over time these projects have continued to grow in complexity as we deal with the combined effects of urbanization and climate change.
Whether it is extending salmon habitat accessibility, in-stream channel restoration, beach reconstruction or removing invasive plants and replanting with native species, our team is active throughout Greater Victoria.
Our goals include expanding and enhancing spawning and rearing habitat for Pacific salmon. This will help the recovery of populations of BC's most iconic fish species and highlight their resilience through their response to restoration and conservation initiatives.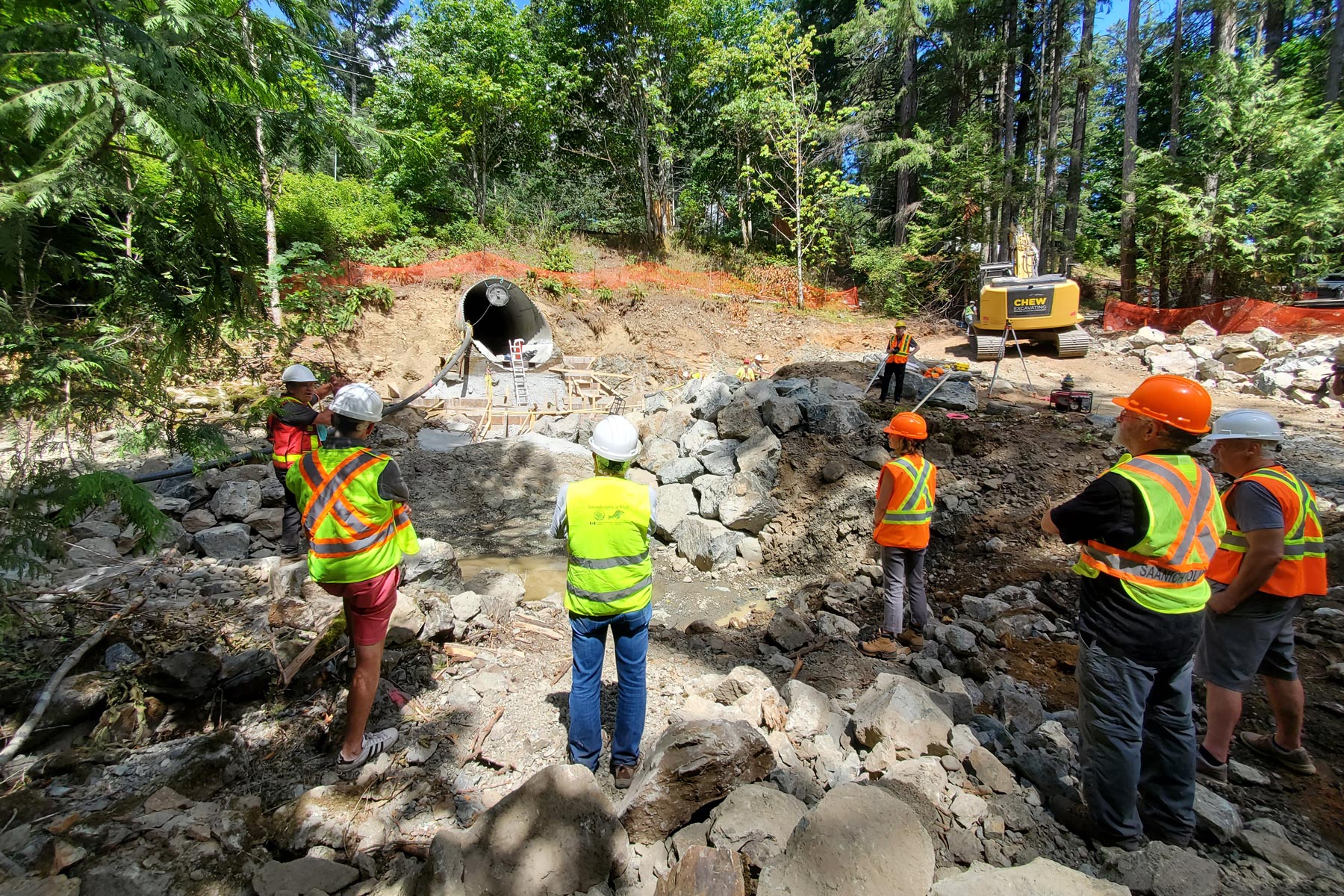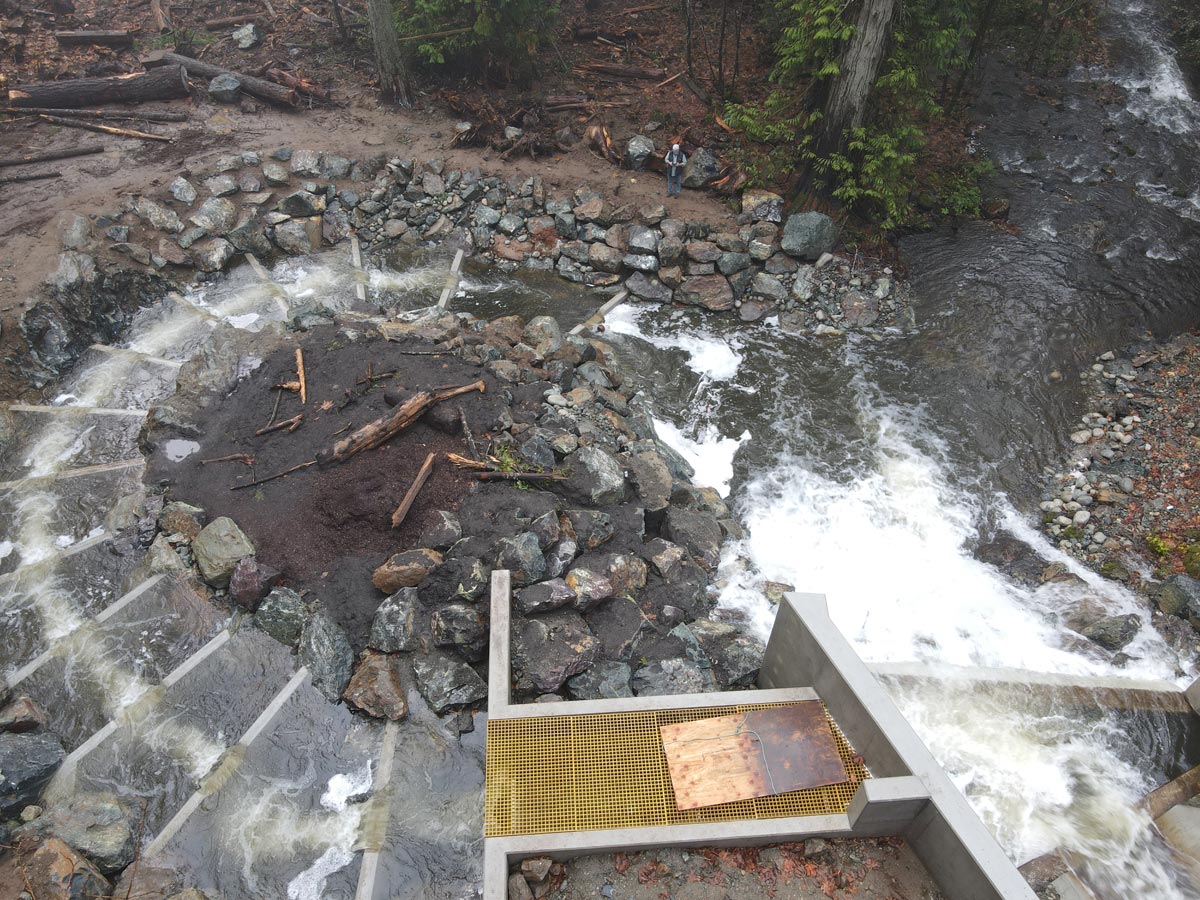 Millstream Fishway
Completed in 2020, the Millstream Fishway removed a longstanding barrier to returning adult coho salmon, opening seven kilometres of previously inaccessible spawning and juvenile rearing habitat. The project also enables cutthroat trout to move freely up and down Millstream Creek.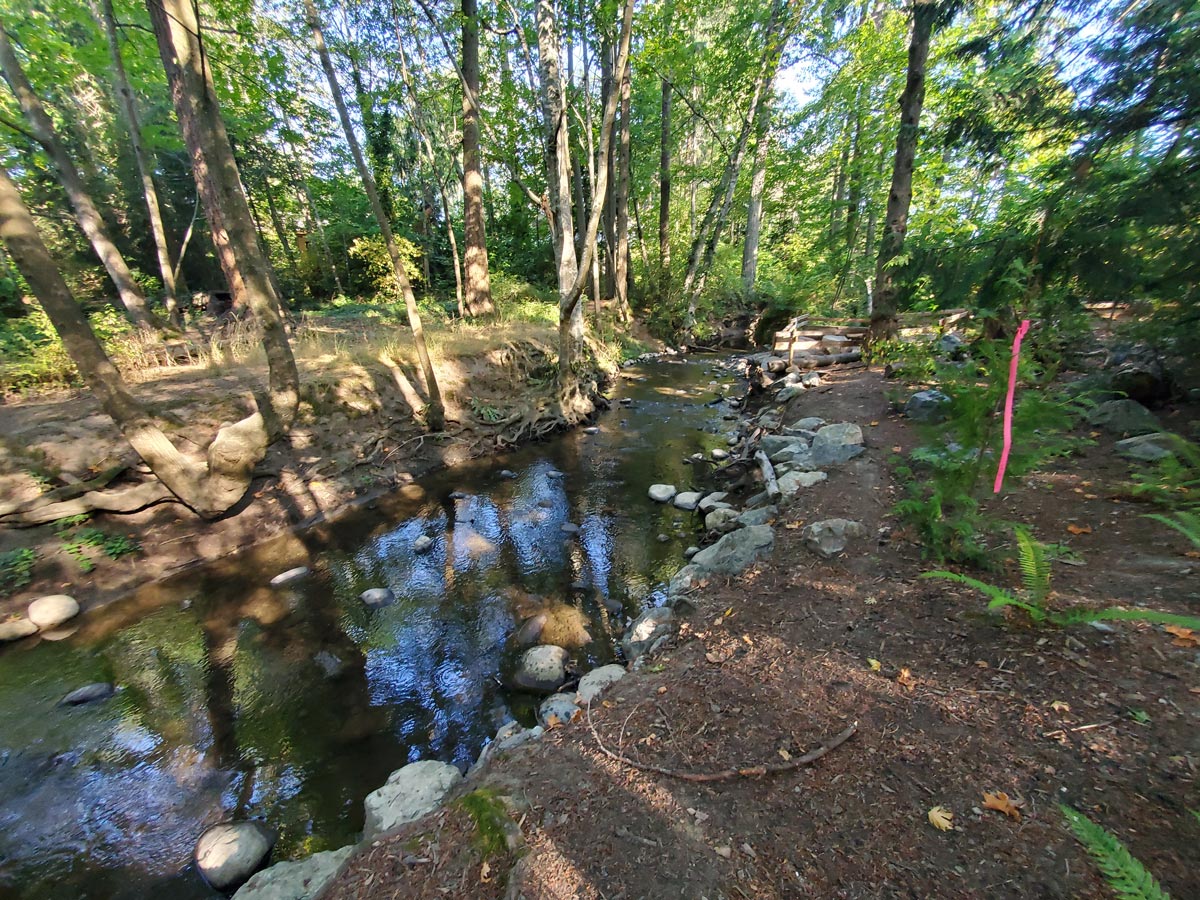 Colquitz River
Colquitz River is home to both cutthroat and coho salmon. In recent years, the number of coho spawners has declined, however, even a few spawning salmon give us hope that with proper habitat restoration, these fish can recover and succeed in urban watersheds.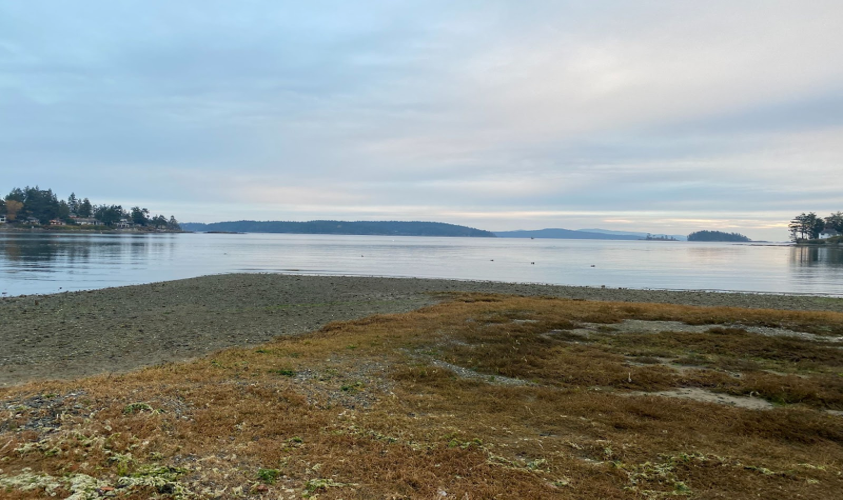 Mermaid Creek Salt Marsh Restoration
The Mermaid Creek Salt Marsh is located  on the southeast end of Roberts Bay in the Traditional Territories of the Tseycum Nation. This regionally rare coastal ecosystem is small but mighty in terms of its ecosystem productivity..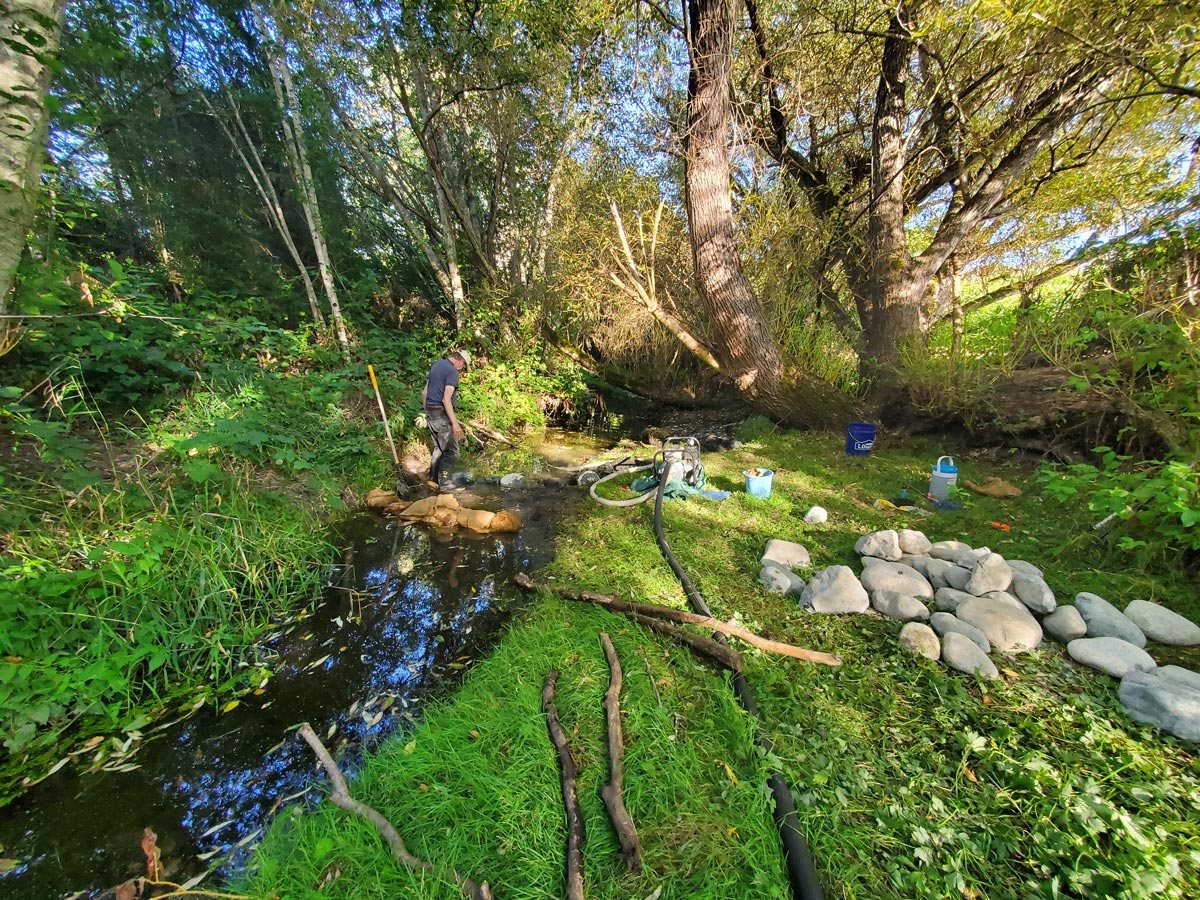 Swan Creek
Swan Creek is an urban salmon stream that was logged, then farmed and ditched in many areas. Despite many challenges caused by urbanization, the creek is once again fish-bearing thanks to the work of dedicated stewardship groups.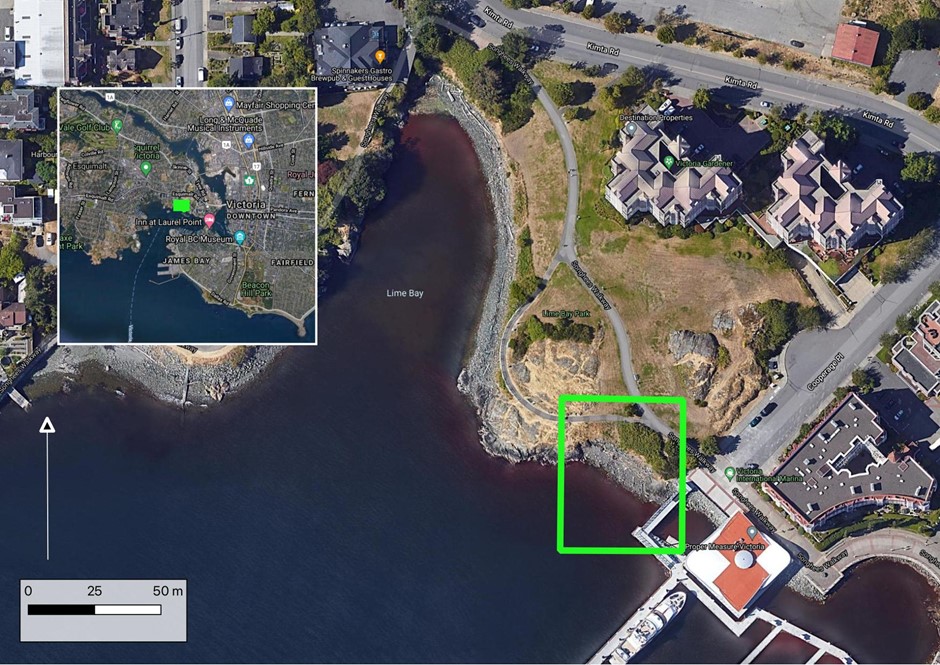 Songhees Pocket Beach Restoration Project
Peninsula Streams Society, in partnership with the City of Victoria, the Songhees Nation and the Esquimalt Nation, and as part of the Pacific Salmon Foundation and BC Stewardship Centre's Resilient Coast for Salmon Program, will take a Green Shores for Shoreline Development approach to enhance conditions of an urban pocket beach and shoreline.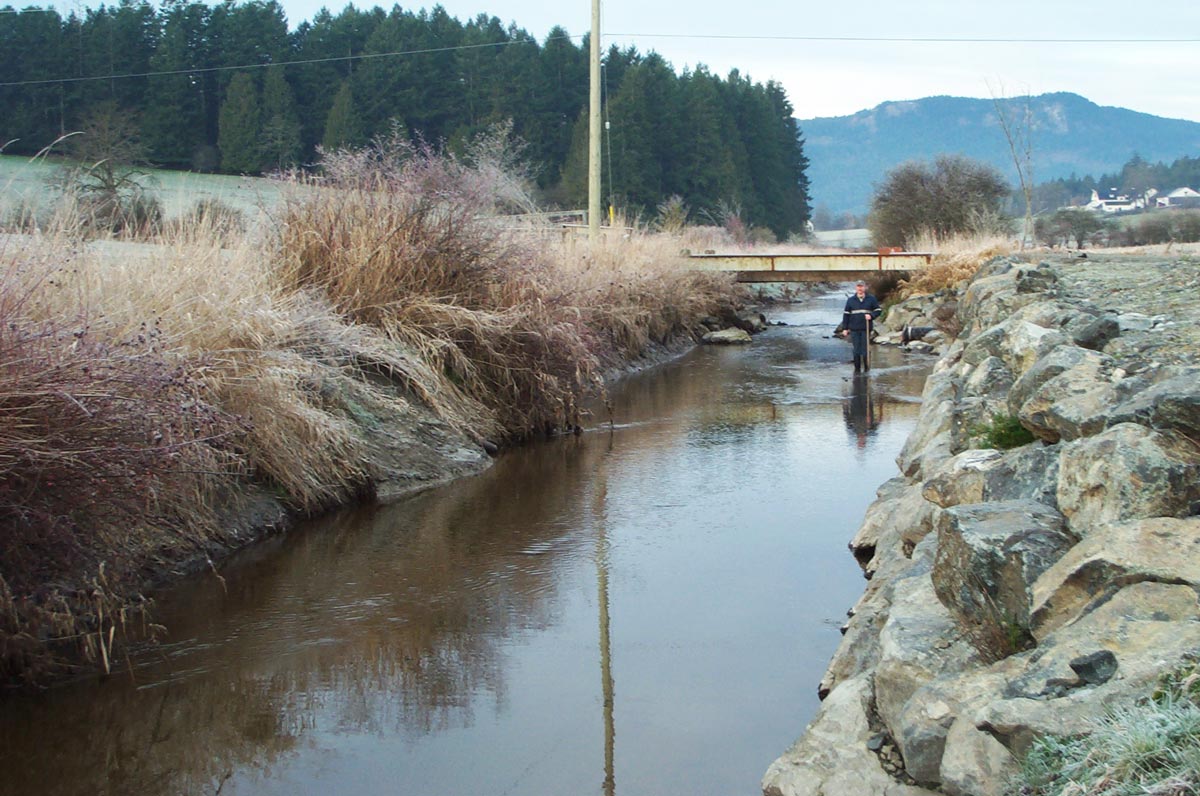 Hagan-Graham Creeks
The Hagan-Graham Watershed is one of the largest on the Saanich Peninsula, spanning almost half of the Municipality of Central Saanich.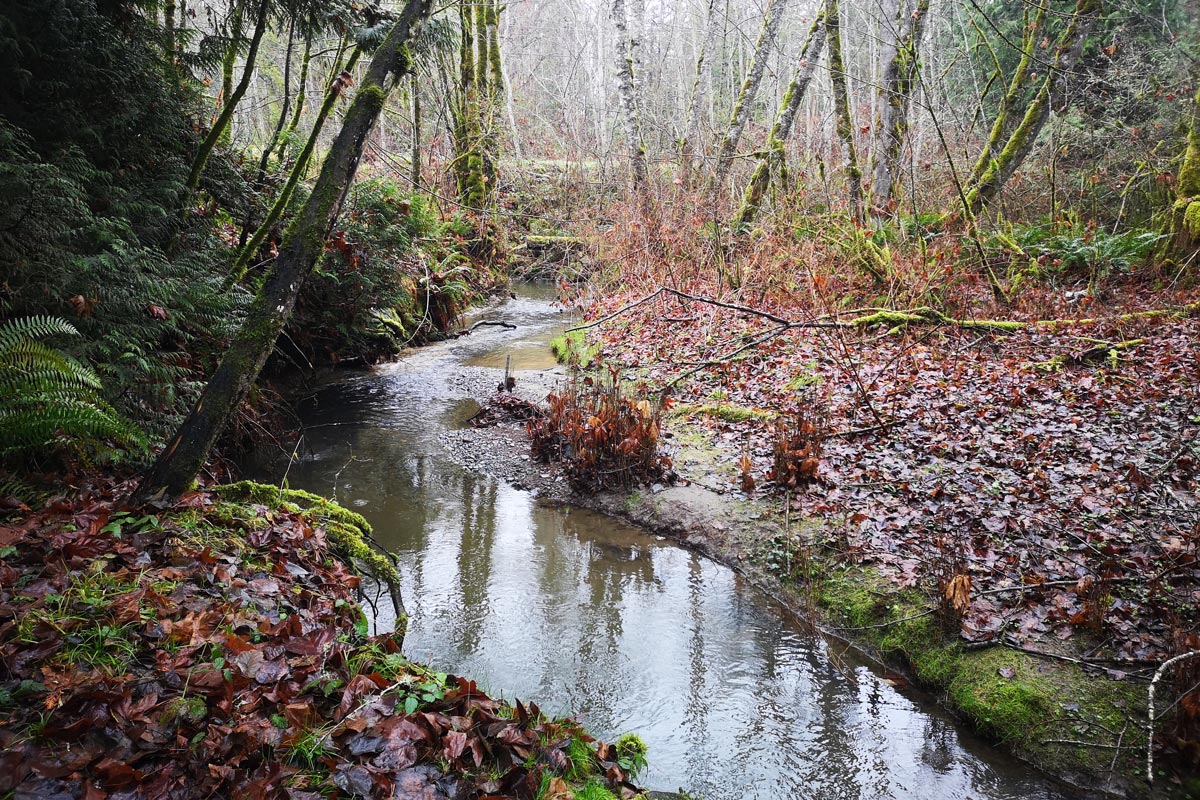 Tetayut Creek
Tetayut Creek is largely contained in the District of Central Saanich, and plays a fundamental role in preserving the local genetic diversity of native fish species.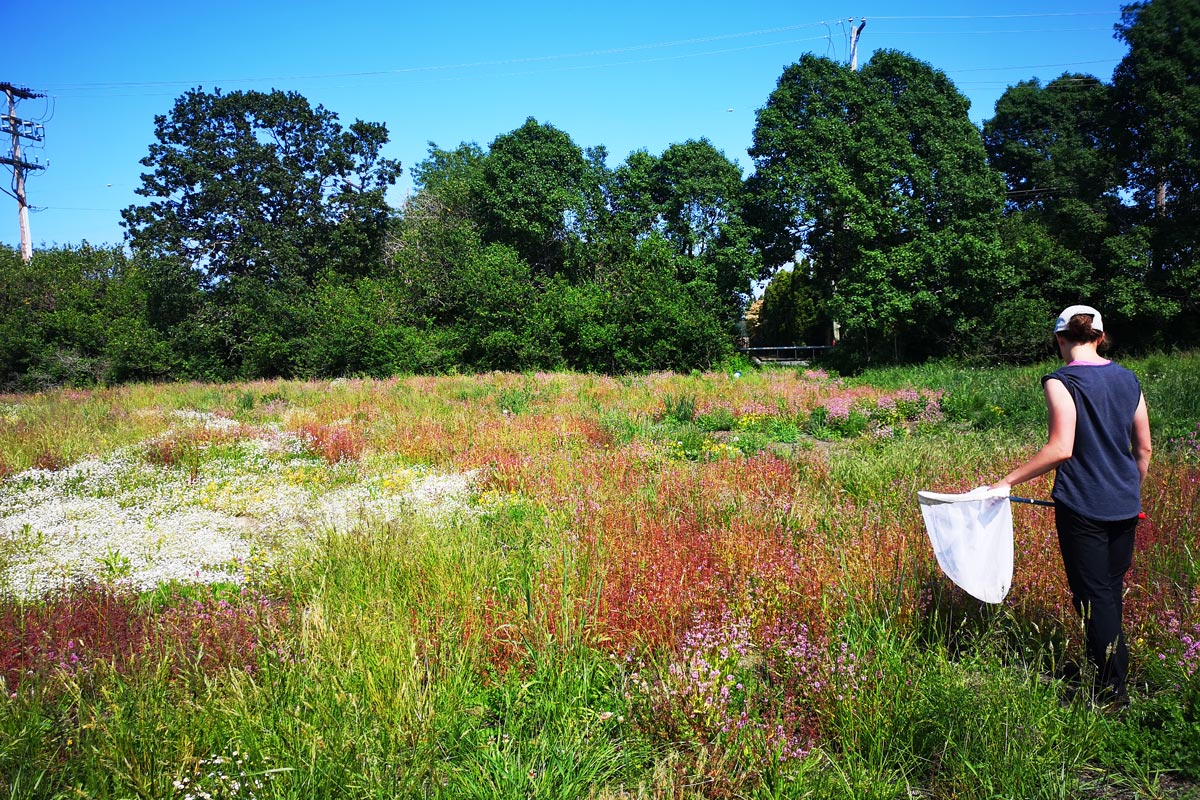 Lochside Meadow
The Lochside Meadow is in Saanich, near Blenkinsop Creek, and adjacent to an electrical substation operated by BC Hydro.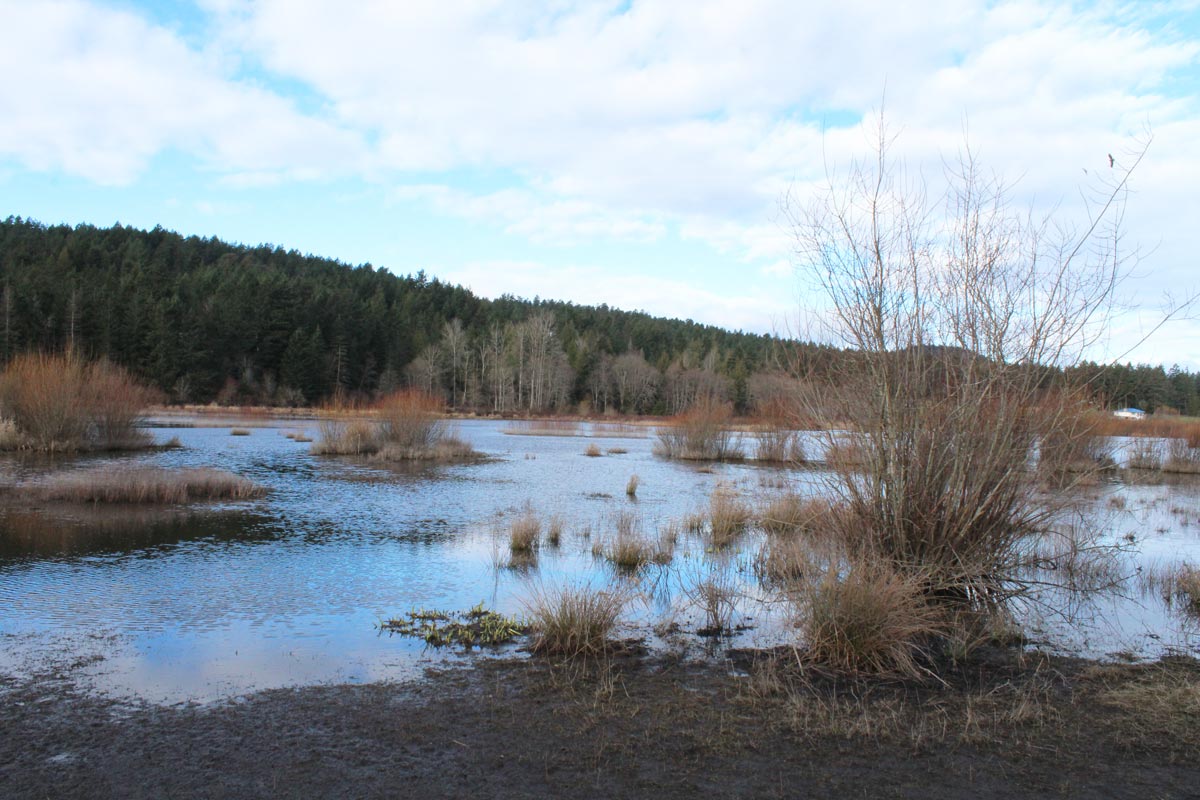 Tod Creek
On Tod Creek Flats, our water management plan optimizes and integrates floodplain management, wildlife and fish habitat. The Tod Creek Fishway, completed in 2015, eliminated a barrier to fish passage created by a century-old dam.